Renting in the UK has always been seen as a short-term living arrangement while people save towards the ultimate goal of owning their own home. This view isn't as prevalent across Europe, where renting is a more common and long-term arrangement. Things are changing here in the UK, with home ownership declining and renting figures on the rise. Perhaps it's time we began thinking differently about the benefits of renting. Here are some of the advantages:
Increased Flexibility
Renting offers a much more flexible lifestyle than home ownership. Many renters prefer the ability to move quickly and easily. This is particularly useful for young renters who might want the flexibility to move for a new job for example.
With the majority of tenancy agreements being between 6 months to one year, tenants are free to move on whenever they wish. Home ownership ties you to a property and a mortgage. Renters are free to experience different areas, different property styles and even move cities should the need arise. Some tenancy agreements even allow tenants to move mid-contract provided a suitable replacement tenant is found.
Moving costs
Moving into a property that you've bought is an extremely expensive process. The costs involved are often under-estimated and are rising all the time. However, moving into a rental property is much cheaper and more straight-forward. There is a deposit to pay and admin fees but there are no surveys, stamp duty or conveyancing issues to worry about. For many, this makes renting a more viable option. For a top Letting agents Bath, visit https://www.pritchards-bath.co.uk/lettings/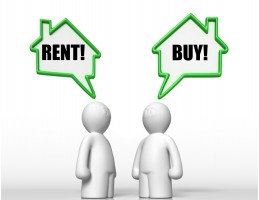 Buying is difficult
Over the last decade it has become increasingly tough for first-time buyers to get onto the property ladder. House prices continue to rise, living costs have increased and a lack of housing stock combines to make the property market a tough nut to crack. For young professionals and young families, home ownership has become something of a distant dream. Less than half of surveyed tenants are saving towards a house deposit. House prices remain high, tenants are unable to save the deposit required and many can't meet mortgage lending requirements.
That explains why we are seeing more renters staying in the private rental sector long-term and why we need to change the way we view renting. It is quite normal in Germany, for example, to rent for the whole of your adult life. However, here in the UK home ownership remains the ultimate goal of many tenants. Most tenants see renting as a part of their current lifestyle but still hope to get on the property ladder in the future.